IGA is a network of over 1,300 independent family-owned supermarkets with stores across Australia. As a brand synonymous with 'community', it was no surprise when two local IGA stores in busy suburban Melbourne decided to stretch above and beyond their local impact by installing solar.
Owner Mena Mikhail, explains the company's motivation: "Addressing our environmental impact as a business really resonated with our entire team, so installing solar felt very much aligned with the direction we are taking as a company.
"At the time, we were also looking at ways to optimise our operating costs at both sites, where electricity costs had been increasing every month.
"So while addressing our electricity usage from a commercial perspective was definitely a factor, our drive to make a more substantial impact, both socially and environmentally, underpinned the business case for solar." 
The team met with Bright Source Australia Business Manager, Savy Naran, who would manage the delivery and installation of the project. Mena was then grateful to learn of a payment solution in Smart Ease, that would enable them to better manage cashflow and achieve their solar goals at the same time.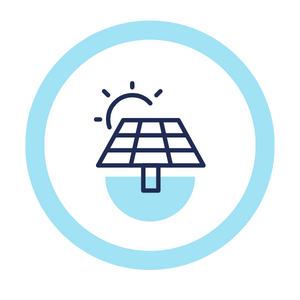 Project snapshot
Equipment:
Spotswood project:
92 x Longi panels
1 x Solaredge inverter
Laverton project:
270 x Canadian Solar panels
3 x Fronius inverters
Energy bill reduction: 20-30% savings on energy bills (after the cost of payment plan)
Payment plan term: 5 years
Channel partner: Bright Source
Industry: Retail
Location: Victoria, Australia

We found a 20-30% reduction in our energy bills … even after the costs of the monthly payment plans.
Well aware that the process of applying for funding and researching payment options can be hard work, Mena was relieved to be introduced to Smart Ease account manager, Assunta Martino. 
"Assunta was really helpful during the application and approval process for the first installation.
"In fact, it was that 'personal touch', and my ongoing dealings with Assunta, that ultimately gave me the confidence to proceed with the second payment plan when the time came to move forward with the install at our Spotswood store."

With funding solutions like Smart Ease…and with global efforts towards more renewable energy sources ramping up, it's time.
The stores' cost savings following installation were immediate. "After installation we found, on average, a 20-30% reduction in our energy bills across both sites, even after the costs of the monthly payment plans," says Mena. 
Factoring in the attractive terms of the Smart Ease payment plans and interest rates, Mena says that as a business, they had nothing to lose and everything to gain.
"I would definitely encourage anyone considering investing in solar, to do it now!"
"With funding solutions like Smart Ease affording business owners access to cutting-edge solar technology, and with global efforts towards more renewable energy sources ramping up, it's time."
"As a community leader and proud member of the IGA network, the team and I take our role in that movement seriously. We're proud and excited to have made the switch to solar."
By February 2020, Project Radiant was fully operational, and the plant has reduced costs and improved efficiencies.
Grid-derived electricity has been reduced by as much as 36%. Adds Mr Martin, "voltage optimisation is now being used to reduce network demand costs while improving power quality, while the battery storage aims to eliminate costly production failures on the UHT line."
Freedom Foods' sustainability goals have been hugely impacted, too with over 5,000 tonnes of carbon emissions now estimated to be offset annually, equivalent to 1,362 new trees planted per year.
"This project is one of Victoria's largest behind-the-meter solar installations and a terrific example of a leading Australian manufacturer delivering on sustainability goals as well as cutting energy costs," says Guy Olian, CEO of Smart Ease. "It's a technological success story!"
At the time of installation in 2019, Project Radiant was one of the largest single rooftop solar power installations in Australia.
Start a conversation with Smart Ease and find out how our solar commercial finance support enterprise scale solar projects and sustainability goals.