Pollock Farm is a family-owned and operated farming business in the Lockyer Valley, Queensland. It produces hay and lucerne chaff, mainly for the horse industry. 
"Electricity to irrigate is the biggest expense on the farm at more than $100,00 a year," says the farm's owner, Lance Pollock.
With the price of electricity continuing to rise, Pollock Farm wanted to find a way to reduce costs. "Our main motivation was to reduce the power bill, update the farm and increase its energy-efficiency," Lance explains.
Yet a major hurdle getting the project off the ground was up-front capital.
The solution
Instead of having to find money to pay for the project up front, Pollock far discovered a payment plan solution through Smart Ease.
"With no up-front investment and instant pre-approval, the process from start to finish was completely seamless—and fast! It meant that we could get the project started quickly and start saving straight away," said Lance.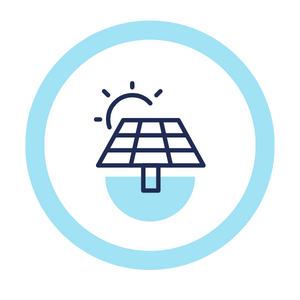 Project snapshot
Equipment
92kW Solar System
288 x Risen panels
1 x variable speed drives
30kW DC to AC Power converter
Energy savings
60%- 70% reduction on annual energy bills.
Industry
Agriculture
Location
Queensland

We are future-proofing the farm. Financially, it's a really good economic decision.
"The reality was, we didn't have the cash flow to install solar and pay up front. Smart Ease made it simple."
Solar experts, NDF Group implemented a solar system with an integrated variable speed drive. It resulted in a reduction in energy costs immediately.
"We have seen big benefits after installing our solar irrigation system, reducing our power bill drastically," adds Lance.
"While the sun's shining we can irrigate and it doesn't cost us a cent. It's been a great experience."
The win
"One of the main advantages is the reduction in annual energy costs of 60% to 70%," says Lance.
"Our payments to Smart Ease are close to the savings we're making which means the outlay is no more than before. We're actually saving money! This sets us up to be in a really competitive position," Lance adds.
"From a cash-flow perspective, this is an obvious benefit for businesses and a huge competitive edge. We're future proofing the farm. It's financially a really good economic decision," Lance explains.
"With a Smart Ease payment plan, there are no extra costs for us now and it puts us in a stronger financial long-term position."

Smart Ease has been great to deal with. They are so quick and just incredible compared to other funders.
Start a conversation with Smart Ease and find out how our solar commercial finance support enterprise scale solar projects and sustainability goals.